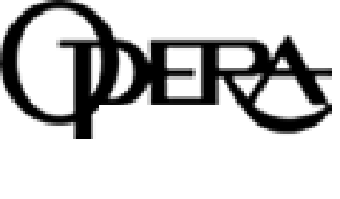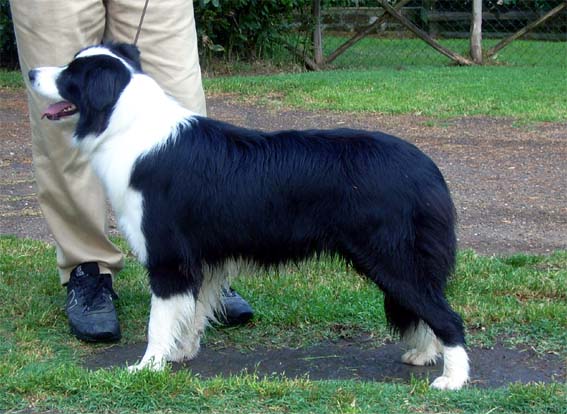 Campione Italiano
Giovane Promessa ENCI
Giovane Campione di San Marino
Allymoon Opera
Italian Champion
ENCI Junior Warrant
San Marino Junior Champion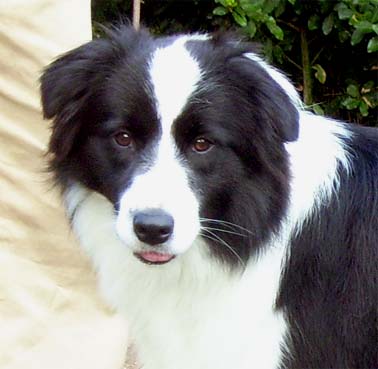 Nera & Bianca - Foto a 15 mesi
nata 28.1.2006
Geneticamente Esente da CEA/CH per parentela
Esente da oculopatie ereditarie congenite e acquisite
HD A

il pił giovane campione della storia del border collie italiano all'etą di 16 mesi e 13 giorni !

il pił veloce campionato della storia italiana della razza in soli 43 giorni !

Campionessa Italiana imbattuta in classe libera con 6 CAC 3 CACIB 3 BOB 3 BOS in 6 esposizioni !

Giovane Promessa ENCI con 36 punti imbattuta in classe giovani 8 volte prima in 8 esposizioni 8xMIGLIOR GIOVANE 1xBOB 3xBOS

________________
Black/White - Portraied at 15 months
DOB 1.28.2006
CEA/CH DNA Normal by parentage
Eyes Clear
HD A


the youngest Italian Champion in the history of the breed at 16 months and 13 days !

the quickest championship for the breed in just 43 days !

Italian Champion unbeaten in the Open Class 6xCAC 3xCACIB 3xBOB 3xBOS in 6 shows !

ENCI Junior Warrant with 36 pts unbeaten in youth class 8xExc1st - 8xBEST YOUTH - 1xBOB - 3xBOS in just 8 shows !

Opi's Show Results
| | | | | |
| --- | --- | --- | --- | --- |
| DATE | CLASS | SHOW | JUDGE | RESULTS |
| 19.11.06 | Youth | International CACIB Viterbo | Mrs Anna Molinari(P) | Exc 1° Best Youth BOS |
| 20.1.07 | Youth | International CACIB Arezzo | Mr Marto Steinbacher (A) | Exc 1° Best Youth |
| 24.1.07 | Youth | International CACIB Ancona | Mr Giulio Bezzecchi (I) | Exc 1° Best Youth |
| 3.3.07 | Youth | International CACIB Silvi Marina | Mr Vincento O'Brian (Eire) | Exc 1° Best Youth BOS |
| 25.3.07 | Youth | International CACIB Eboli | Mr Nicola Imbimbo (I) | Exc 1° Best Youth BOB |
| 15.4.07 | Youth | National CAC Siena | Mr Giancarlo Sambucco (I) | Exc 1° Best Youth |
| 21.4.07 | Youth | International CACIB Livorno | Mr Stefan Sinko (Slo) | Exc 1° Best Youth |
| 21.4.07 | Youth | National CAC Rieti | Mr Salvatore Tripoli (I) | Exc 1° Best Youth BOS |
| 28.4.07 | Open | National CAC Caserta | Mr Claudio Montefusco (I) | Exc 1° CAC BOB |
| 29.4.07 | Open | International CACIB Ercolano | Mr Franco Ferrari (I) | Exc 1° CAC CACIB BOS |
| 6.5.07 | Open | International CACIB Terni | Mrs F.A. Somerfield (GB) | Exc 1° CAC CACIB BOS |
| 19.5.07 | Open | International CACIB Firenze | Mr Maurice Roger Le Cussan (AUS) | Exc 1° CAC CACIB BOS |
| 20.5.07 | Open | National CAC Telese Terme | Mr Claudio Montefusco (I) | Exc 1° CAC BOB |
| 10.6.07 | Open | National CAC Poggibonsi | Mr Derek Smith (GB) | Exc 1° CAC BOB |
| 24.6.07 | Youth | International CACIB San Marino | Mrs Barbara Muller (CH) | Exc 1° San Marino Junior Champion |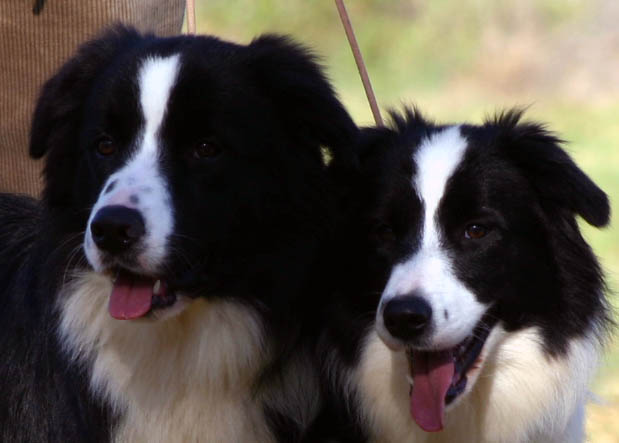 Opera & Lampo (9 mesi/9 months)