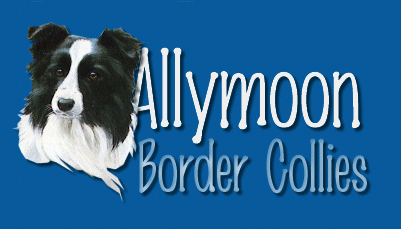 Established in 1990
Welcome to Allymoon Home Page !
We breed border collie with the aim to select dogs excelling in health, type and temperament. The morphofunctional beauty we pursue has never followed fashions as we are simply, always and anyway, looking for dogs compliant to the breed standard. A beautiful border collie must be athletic, healthy, tractable and friendly and suitable to all kind of works, should move with grazing and stealthy step, expressing strength and endurance but with harmony of form and proportion. To maintain a high quality level in our puppies, we constantly submit our dogs to hereditary diseases' tests, we compete in the show ring and we test them on sheep. Our breeding program has allowed the British precious show lines of the origin - from the dogs that made ​​breed history in the UK - enriched with some beautiful and carefully selected Australian dogs. Our mix has become unique in the international border collie show panorama for the predominance of English blood. We are not making compromises on some issues such as gait and structure.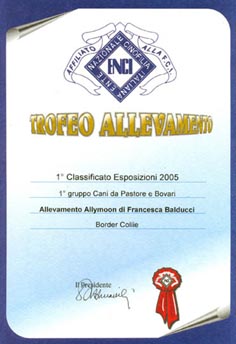 Allymoon kennel, after over 30 years of breedind, counts more than 200 championship titles, Italian, foreign and international and several aknoledgments such as the Italian Breeding Trophy, won for two years in a row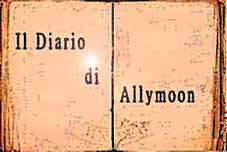 If you want to know more about us, browse our pages.